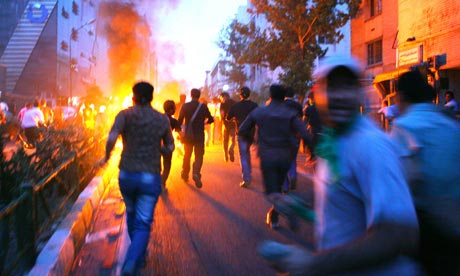 Join Compass Youth this Saturday in a Rally called by Human and Civil Rights activists from around the world in solidarity with the People of Iran
For More Information Contact Kaveh Azarhoosh on 07835026468 or at K.azarhoosh@gmail.com
London

Time: 1:00-4:00 p.m.
Location:
Start from opposite Iranian embassy
From United4Iran website
United4Iran is a non-partisan collaborative of individuals and human rights organizations. United4Iran does not promote any political agenda. Our only aim is to condemn the widespread and systematic violations of the Iranian people's human rights and to call for full restoration of their human and civil rights.
We came together to organize a Global Day of Action on July 25th so the citizens of the world can stand together for:
1) Civil and human rights for the people of Iran
2) Stopping the abuse of power—the imprisonment, torture and killing
3) Solidarity with the Iranian people. To our Iranian brothers and sisters: We have heard your voices, and you are not alone.
What's happening?
On Saturday July 25, people around the world have the opportunity to support the people of Iran in their struggle for democracy, freedom and basic human rights by attending rallies in dozens of cities around the world.
Why a global day of action?
On June 12th, Iranians participated in a presidential election marred by accusations of widespread fraud and voting irregularities. In the days that followed, hundreds of thousands of Iranians took to the streets to protest the official election results. The Iranian government's brutal response to these protests has left at least 20 people dead, hundreds more badly injured, and still hundreds more arrested and at high risk of torture and execution. These acts are a direct assault on the Iranian people's human and civil rights – and those of everyone who supports these ideals around the world.
Since the contested elections on June 12th, hundreds of thousands of people have participated in hundreds of demonstrations in at least 40 major cities in 15 countries. However, no globally coordinated event has yet been organized. On July 25 people around the world can support the people of Iran in their struggle for democracy, freedom and basic civil rights.
What do we hope to achieve?
The global day of action is organized around the following core demands:
That the international community uphold the Iranian people's human rights as a matter of international concern, and that the UN Secretary General should immediately appoint a delegation to travel to Iran to investigate the fate of prisoners as well as disappeared persons;
The immediate and unconditional release of all political prisoners and prisoners of conscience, including journalists, students, and civil society activists;
An end to state-sponsored violence, and accountability for crimes committed; and
Freedom of assembly, freedom of expression, and freedom of press as guaranteed by the Iranian constitution and Iran's obligations under international covenants that it has signed.
What do we believe in?
We agree with the following values and visions:
"If one country sincerely wants to support democracy in another country that is under dictatorial rule, the only thing to do is to support the freedom fighters who stand for the democratic institutions of that country. Done this way, the sapling of democracy will bear the flower of freedom." – Shirin Ebadi, Iranian human rights activist and Nobel Peace Prize winner
"The Campaign is founded on these principles: that human rights in Iran, and in every country, are a matter of legitimate international concern and essential to establishing international peace and security; that human rights in Iran can only be implemented with the assistance of civil society, whose role must be protected and sustained; that human rights compliance in Iran should be approached from a non-partisan perspective, and detached from political objectives; and that solidarity with any and all peoples prevented from enjoying their human rights is a moral imperative of our time." –International Campaign for Human Rights in Iran
We do not have any political agenda; our only aim is to support the people of Iran in their struggle for democracy, freedom and basic civil rights.